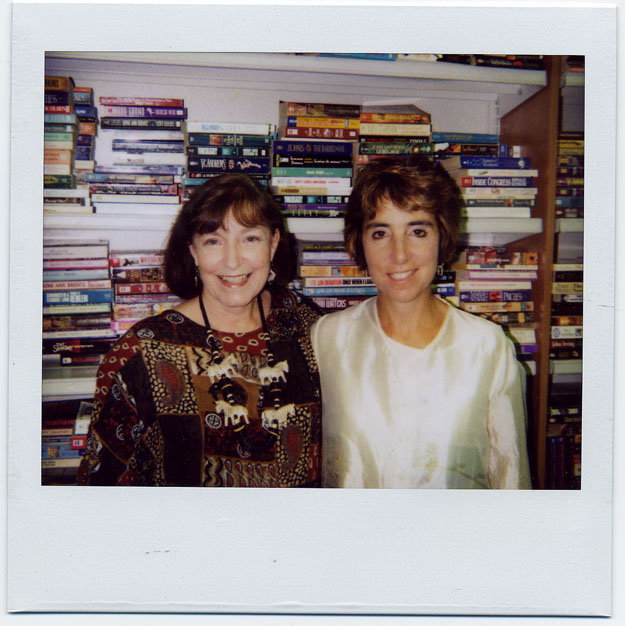 Barbara Crooker

Barbara Crooker poems have been published in The Christian Science Monitor, River City, Yankee, The Beloit Poetry Journal, Poetry International, The Denver Quarterly, America, Zone 3, Passages North, Negative Capability, and many others.

Her work has appeared in nearly 100 anthologies, among which are: Boomer Girls (University of Iowa Press), Thirteen Ways of Looking at a Poem, Wendy Bishop, ed., (Addison, Wesley, Longman), ane Worlds in OurWords: Contemporary American Women Writers (Prentice Hall).

Her books include The Lost Children (The Heyeck Press), 1989; Obbligato (Linwood Publishing), 1992; In the Late Summer Garden (H & H Press), 1998; The White Poems (The Barnwood Press), 2001; Ordinary Life (ByLine), 2001; Paris, (sometimes y publications)(folio edition), 2002

She is a mother-at-home with a son with autism (2 daughters are grown), teaches the occasional workshop, gardens enthusiastically (a difficult job in a drought year), and writes when she can.






Liz Abrams-Morley
Liz Abrams-Morley is the author of the full-length poetry collection entitled Learning to Calculate the half Life (Zinka Press, 2001), the chapbook, Memory Waltz, and the limited edition art book, My Cape Cod (with the artist, Meg Kennedy). Her poems have been published in a variety of journals and anthologies and one was once featured on NPR's "All Things Considered."

Liz works as a poet-in-residence in schools and community centers throughout Pennsylvania, and sometimes teaches college writing in area community colleges. A mother, daughter, wife, sister, buddy, cat caretaker, Liz wades waist deep in the flow of everyday life from which she draws frequent inspiration and occasional exasperation.






Back to Main Page
Back to Calendar